Small Business Marketing Experts
Our goal is to help you to grow your small business with intelligent, insightful digital marketing. We know how to operate on budgets of any size to deliver websites, content and advertising which will dramatically increase the strike rate of your business communications.
Action, empowerment and imagination are what small businesses need to shine and to compete. Our team are proud to deliver websites, content marketing and online advertising to take your business from where it is today to where you know it should be.
What would it take for your business to thrive?
A clever website that
captures your brand
perfectly and converts
visitors to customers.
Attracting the right kind of
customers through
professional Meta or Google
advertising.
Connecting with your
audience through
content marketing and
social media they'll love.
FEATURE PRODUCT
Website in One Week
Get the professional, easy-to-edit website of your dreams in just one week with our Website in One Week program.
Building a brand from the ground up is not for the faint-hearted. If you're on that journey, we salute you! We're here to make the next stage stress-free and even (dare we say it?) fun, with our smart 6-step program.
Get an online home for your business that you'll be proud to show off at a price you can afford, in just one week.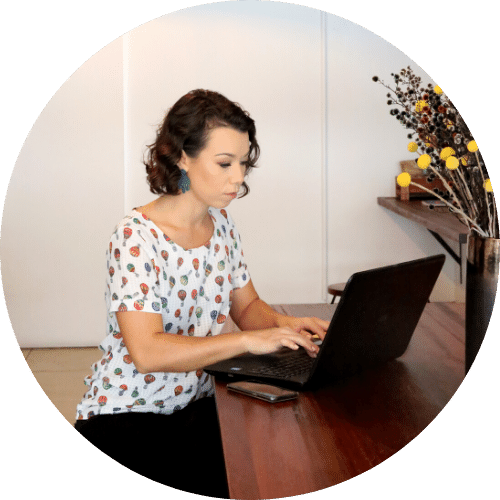 "Fearlessly embrace new technologies, learn new things, and demonstrate a willingness to invest in yourself."
―